Leeum Museum of Art, in samenwerking met Daniel Birnbaum, artistiek directeur van Acute Art, lanceert binnenkort hun Caleidoscoop Ogen tentoonstelling voor het publiek. De augmented reality-presentatie, die de binnen- en buitenruimtes van het museum overneemt, zal AR-werken bevatten die zijn bedacht door internationaal befaamde hedendaagse kunstenaars tegen een achtergrond van structuren en tuinen gecreëerd door wereldberoemde architecten en meesters van traditioneel Koreaans landschapsontwerp.
"De opkomst van een nieuw medium leidt altijd tot nieuwe mogelijkheden voor kunst, en elk tijdperk lijkt zijn sleutelkunstenaars te hebben in wier werk een ontmoeting tussen technologie en artistieke creativiteit kristalliseert. De immersieve media van vandaag creëren geheel nieuwe mogelijkheden voor de productie en distributie van kunst en de komst van Augmented Reality zou zelfs kunnen leiden tot een nieuwe immateriële kunstvorm", aldus Birnbaum in een verklaring.
Acute Art is een digitaal platform dat kunstwerken heeft geproduceerd en tentoongesteld die gebruikmaken van geavanceerde technologieën. De tentoonstelling presenteert in totaal 38 AR-werken van 16 kunstenaars, waaronder Koo Jeong A, Nina Chanel Abney, Darren Bader, Marco Brambilla, Julie Curtiss , Olafur Eliasson, Lee Bul, Cao Fei, Alicja Kwade, KAWS, Lu Yang, Bjarne Melgaard, Ho Tzu Nyen, Precious Okoyomon, David Shrigley en Tomás Saraceno.
"Door kunstenaars en bezoekers te inspireren om de grenzen tussen de echte en virtuele wereld te overschrijden, terwijl ze met elkaar communiceren en communiceren via het nieuwste technologische medium, biedt de tentoonstelling de mogelijkheid om ons een toekomst van oneindige mogelijkheden voor te stellen en onze vooroordelen over het omgaan met kunst uit te dagen." museum toegevoegd.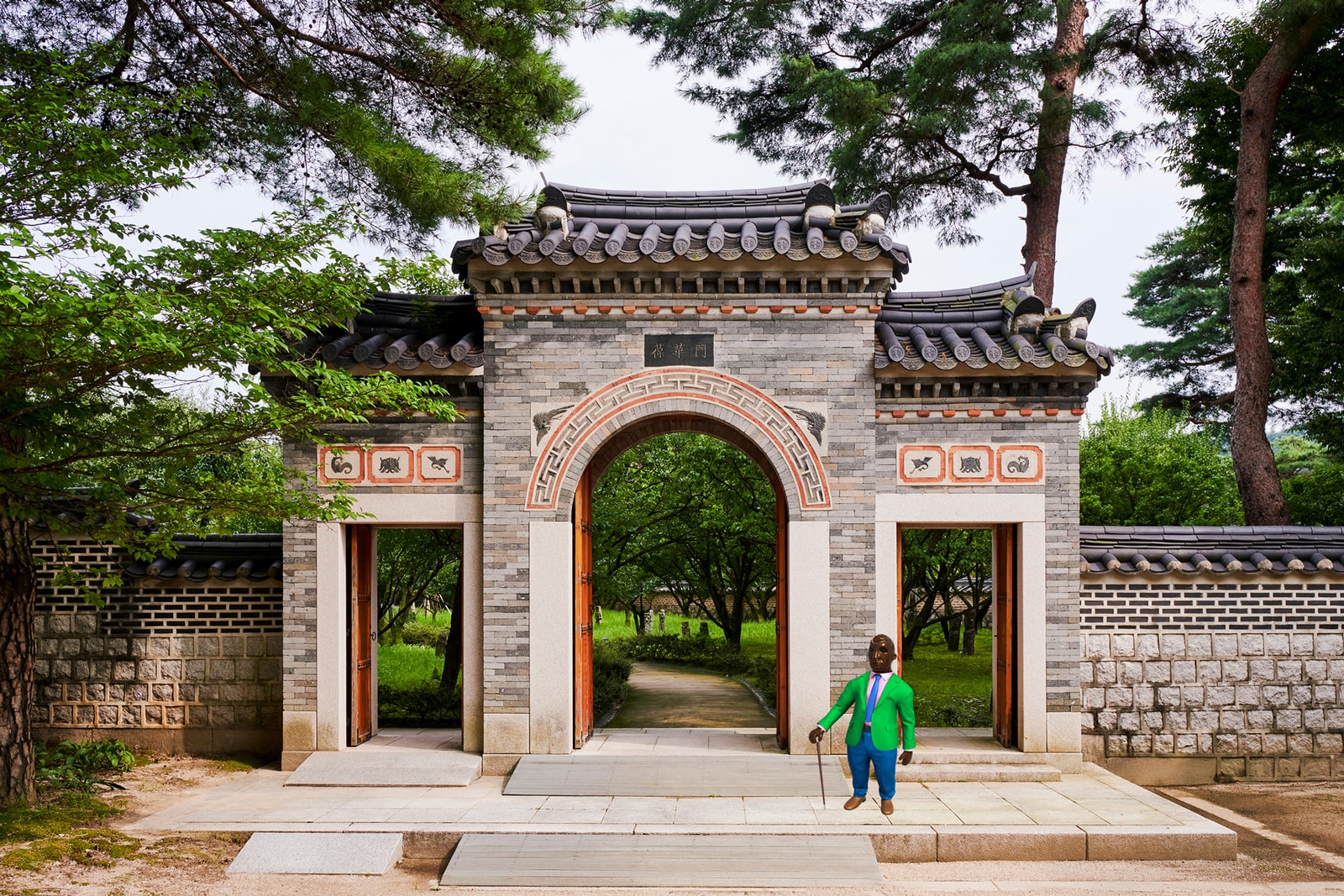 Een van de uitgelichte werken is het nieuwe AR-werk van Lee Bul, Bereid om kwetsbaar te zijn – Metallic Balloon Ver. AR22 (2022), in opdracht van Leeum Museum of Art ter gelegenheid van de tentoonstelling. Met werken die de spanning tussen provocerend en inventief accentueren, omvat Lee Buls praktijk performance, beeldhouwkunst, schilderkunst, installatie en video. Haar werk verbeeldt vaak futuristische overpeinzingen en utopische landschappen.
Caleidoscoop Ogen loopt van 2 september tot 27 november. Ga naar de website van Leeum Museum voor meer informatie en blijf op de hoogte voor meer updates over ons mediapartnerschap met Leeum Museum of Art and Acute Art rond de tentoonstelling.
Kunstmuseum Leeum
60-16 Itaewon-ro 55-gil
Yongsan-gu, Seoel
Zuid-Korea