Microsoft moet de releasedatum van Windows 11 22H2 nog officieel bevestigen, maar we hebben gehoord dat de uitrol over een paar weken begint, waarschijnlijk op of rond 20 september. De RTM-build is build 22621 en wordt geleverd met functies zoals het slepen en neerzetten van de taakbalk, betere aanpassingsopties voor het menu Start, een nieuwe Taakbeheer en nog veel meer.
Microsoft heeft de afgelopen maanden gewerkt aan Windows 11 22H2 en gebruikers in het Beta- en Dev-kanaal kunnen de update nu al testen. Terwijl Windows 11 22H2 'feature-locked' is, wat betekent dat het op 20 september naar de consument wordt verzonden "zoals het is", werkt Microsoft aan een reeks nieuwe functies genaamd "Moments", die in oktober zal worden uitgebracht.
Het bevat geen functies zoals tabbladen in Verkenner of een nieuwe zijbalkervaring in Verkenner. Functies zoals voorgestelde acties worden ook niet weergegeven op de eerste dag van de release van Windows 11 22H2. Dat komt omdat deze functies veel later aan het besturingssysteem zijn toegevoegd en niet op tijd klaar waren voor de eerste grote update van dit jaar.
Microsoft is blijkbaar van plan om nieuwe functies uit te brengen als onderdeel van kleinere Windows-updates genaamd "Moment".
Kort na de release van Windows 11 22H2-release in september, bereidt Microsoft zich voor om zijn eerste 'Moment'-update uit te brengen, waarschijnlijk in de eerste week van oktober 2022.
De eerste Windows 11 'Moment'-update voegt tabbladen en een nieuwe zijbalk toe aan Verkenner, en het zal ook een functie met de naam 'Voorgestelde acties' inschakelen die gebruikers aanwijzingen geeft voor de volgende stappen op basis van de geselecteerde teksten in apps zoals Microsoft teams.
Als u bijvoorbeeld een datum in Teams kopieert, wordt bij Voorgestelde acties een prompt weergegeven waarin de gebruiker wordt voorgesteld de datum aan de kalender toe te voegen.
Windows 11 Moment update-referenties gespot
Microsoft is al begonnen met het werken aan de "Moment" -update van Windows 11, aangezien onlangs verwijzingen naar interne Build 229xx op Github verschenen.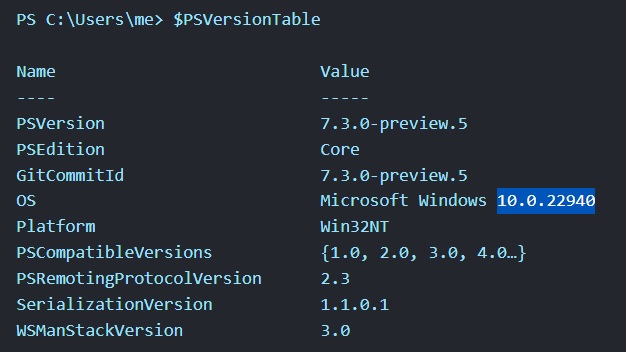 De nieuwe "229xx-builds" zijn blijkbaar gewijd aan de interne ontwikkeling van de "Moment" -update voor Windows 11 v22H2. Dit betekent niet dat gebruikers worden geüpgraded naar build 229xx van de bestaande RTM-build 22621. In plaats daarvan zullen functies van interne build 229xx worden teruggekoppeld naar de RTM-build via cumulatieve updates.
Het is vermeldenswaard dat Build 22621 al de Moment 1-functiebits bevat, maar deze zijn momenteel uitgeschakeld. Als je het apparaat inschrijft in het bètakanaal, krijg je automatisch toegang tot de verborgen functies.
Het is vergelijkbaar met het Windows 10-activeringspakket "hoofdschakelaar" dat de slapende functies inschakelt.
De eerste Moment-update zal in oktober als een cumulatieve update verschijnen. De tweede Moment-update zal naar verwachting volgend jaar verschijnen. Dit is een nieuwe manier om functies vrij te geven buiten de belangrijkste OS-updates, volgens bronnen die bekend zijn met de ontwikkeling.
Het blijft onduidelijk of er nog meer Moment-updates gepland staan ​​voor het besturingssysteem.